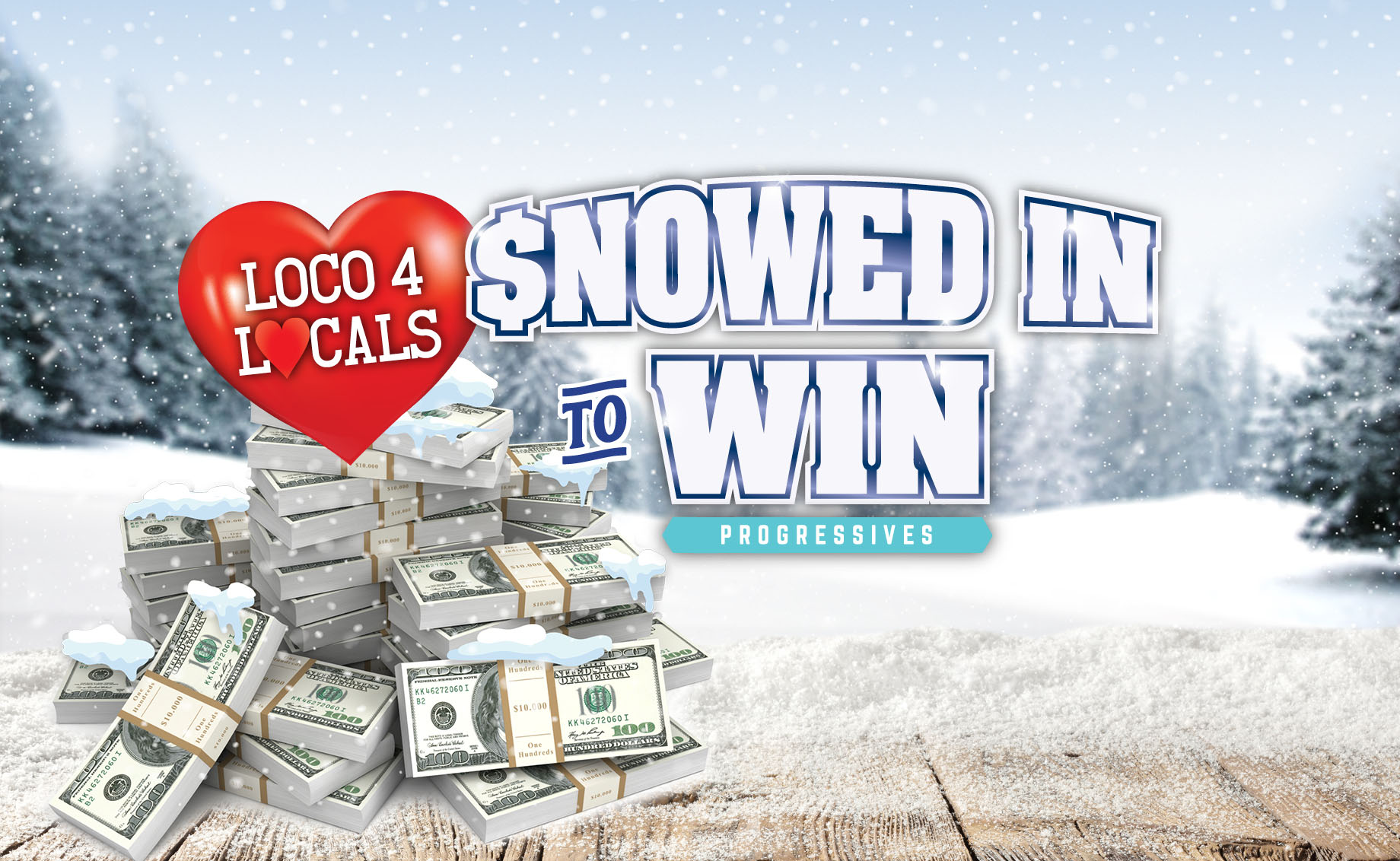 Casino Apache | Thursdays in February 
Local players have a chance to win up to $2,000 cash in the Snowed in to Win progressive drawings, taking place at Casino Apache Travel Center every Thursday. Earn 10 slot base points between 1pm and 6:50pm and drop your entry in the virtual kiosk to be eligible for the drawing. Ten winners will be drawn at 7pm to pull a tile off the "Snowed in to Win" tile board for a chance to win big cash. Each week, if the progressive prize isn't pulled, the amount of the prize doubles!
Disclaimer: Management reserve the right to alter or cancel this promotion at any time. Visit the Rewards Booth for full details and restrictions.