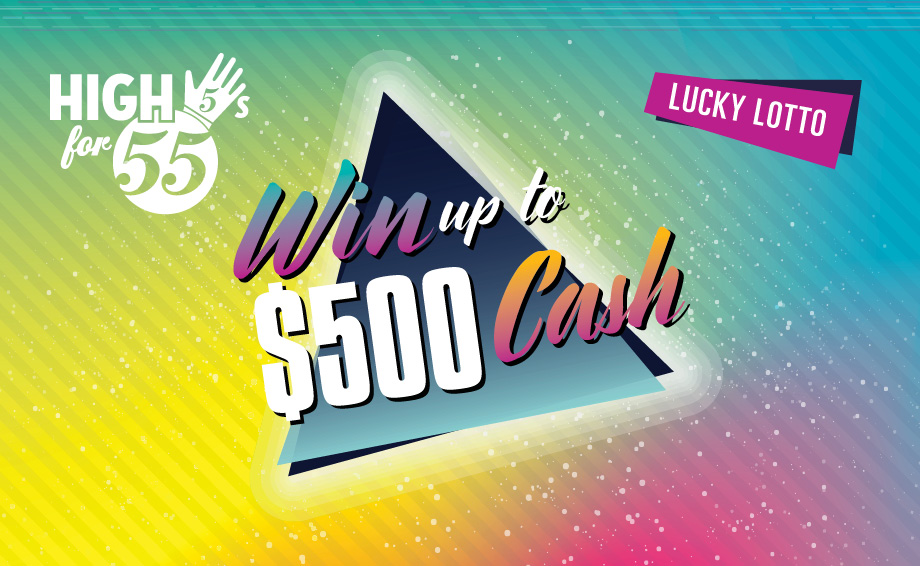 CALLING ALL APACHE SPIRIT CLUB MEMBERS 55 OR OLDER!
RECEIVE HIGH 5′S (VALUABLE OFFERS!) EACH MONDAY FROM 8:00AM – 11:59PM AT INN OF THE MOUNTAIN GODS AND CASINO APACHE TRAVEL CENTER!
High 5′s valuable offers include (MONDAYS ONLY):
Seniors 55+ will receive 5X points all day
High 5′s dining offer (MONDAYS OR WEDNESDAYS):
Seniors 55+ will receive a 50% off dining voucher by visiting a kiosk to print their offer. The dining voucher is valid for one time use on the date it was issued at: Smokey B's, Gathering of the Nations Buffet, and Big Game.

Dining voucher is non transferrable an valid with Cash or Point payment.
Dining voucher is good for 50% off the total check for up to 2 people, not valid for alcohol purchases.
LUCKY LOTTO | MONDAYS &  WEDNESDAYS IN MAY:
Apache Spirit Club members 55+ who earn 10 points will be entered into the weekly drawings for a chance to receive a Lucky Lotto Ticket and take home cash or Free Sprit Play! Earn points on Wednesdays in May from 1 p.m. to 4:50 p.m. – drawings will be held at 5 p.m.
See Apache Spirit Club for more information!
*Players must be at least 55 years of age, have a valid ID and Apache Spirit Club card. Dining voucher is valid for one time use on the date it was issued. 5x Points not available on holidays. Players may redeem any combination of vouchers, up to their total earned points for that day. Player will not have to redeem points to receive offers, only earn amount of points every Monday. Voucher can only be redeemed either Monday or Wednesday, not both days.